Why Pest Stop Pest Control?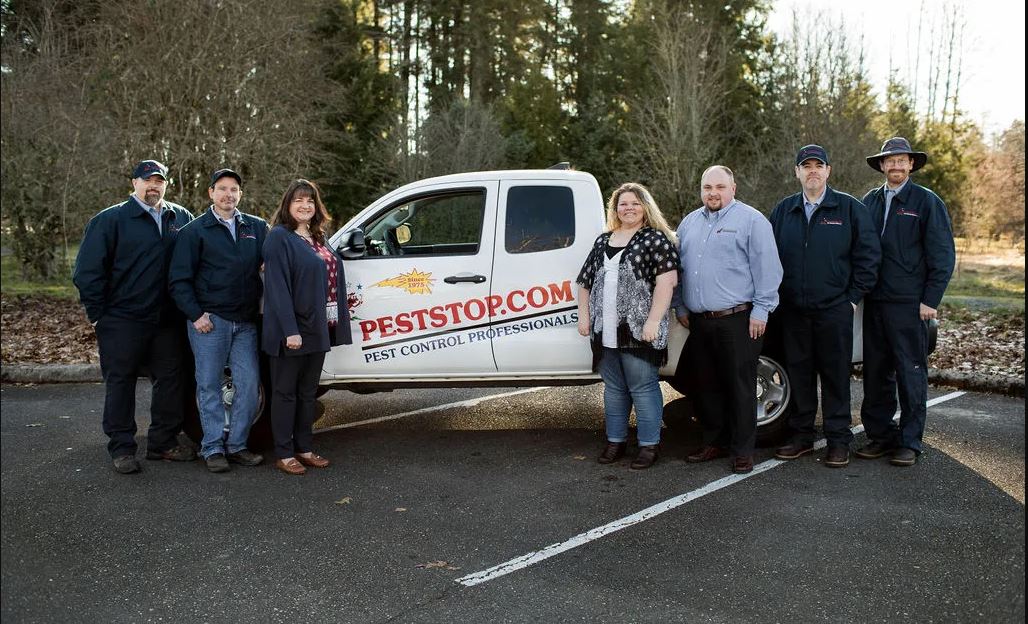 Many homeowners who thought that they were 'covered' on their service agreement found out too late… and paid extra for services they assumed were part of their agreement… it pays to ask…
…If my home comes under attack from Carpenter Ants, will I need to pay extra for that additional service?
…What about Yellow Jackets and wasps? Will I be covered for a nest that may show up in my yard this summer?
…Tell me about what your service agreement will cover… and more importantly, what it does not.
…Will I be contacted ahead of time for my service?
…Will I always have the same technician?
Asking these questions before you buy can save you HUNDREDS of dollars. If just Carpenter Ants are found to be attacking the flooring and walls of your home? the average 1500 square foot home with a crawl space could cost $900-1200 in additional treatments if it is not covered in your pest service agreement. A wasp or Yellow Jacket nest out in the yard? $75-200 to eliminate unless it is specified in your agreement.
Under most 'general' pest control service agreements these pests are excluded, and not considered a part of the agreement unless you specify for them to be included – at additional cost.
Over the years I've used this service repeatedly for pest control services. They usually send a text informing me the day before of a pest service, but I always call them directly to schedule a specific time so I can have my garage and shed open, and ensure that my home's crawl space is also inspected. My rodent problem is resolved and I encourage others to use Pest Stop as this company provides exceptional service at a reasonable price.
Pest Stop Pest Control has all of these issues covered under one agreement and one low monthly fee.
Our 'All-Pest Service' at peststop.com is a great value and offers great protection!
…we've got you covered.
| Our inclusive 'All Pest' service | The other guys | Yellow Jackets & Wasps |
| --- | --- | --- |
| Yellow Jackets & Wasps | YES | NO |
| Spiders | YES | NO |
| Odorous House Ants | YES | NO |
| Snails & Slugs** | YES** | NO |
| Fleas, Earwigs, Centipedes* | YES* | NO |
| Carpenter Ants | YES | NO |
| Charge for extra service NO | *** | ??? |
*Fleas, Earwigs, Centipedes- Must take care of any conducive conditions, one inside flea treatment per year is included with the All-Pest Service upon request. We do require pet be treated prior to treatment and require prep work to be preformed. (ie: vacuuming and washing pet bedding.) We do not preform outside whole lawn treatments.
**Snail & Slugs- All-Pest Service covers snails and slugs up to 10 ft away from homes foundation. Additional coverage can be purchased.
***Charge for extra service- Multiple missed appointments will incur a trip charge. No charges for extra service for covered pest as long as conducive conditions have been taken care of. If they have not a trip charge may occur.
Why Wait?!
Let Us Rid Your Home of Pests Today
Why Choose PestStop?
Here Are 4 Reasons:
In the Pest Control Industry Since 1975

Up to Date With the Latest Technology

Providing Quick & Effective Solutions

Thousands of Satisfied Customers Serviced
For Effective Services Request Your Free Estimate Today
Fill out the form below or call us at 360-506-6033 for more information.