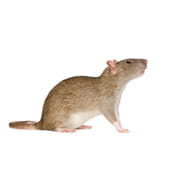 Treatment starts with a thorough inspection for the primary source of the infestation and any conducive conditions. After that recommendations are made for good sanitation practices and/or elimination of conducive conditions (sealing of rodent entry points). The best way to get rid of a Norway rats infestation is to trap and remove rats. This can take some time depending on the level of infestation. We maintain control by using baiting management techniques around the building. We always recommend rodent entry points be sealed such as crawlspace accesses, missing or broken screen vents, and gaps in the foundation. An inspection by trained and licensed expert is critical in effective rodent control.
Why Wait?
Let Us Rid Your Home of Pests Today!
"Over the years I've used this service repeatedly for pest control services. They usually send a text informing me the day before of a pest service, but I always call them directly to schedule a specific time so I can have my garage and shed open, and ensure that my home's crawl space is also inspected. My rodent problem is resolved and I encourage others to use Pest Stop as this company provides exceptional service at a reasonable price."
PestStop Pest Control:
Serving South King County to Portland
Though our headquarters are in Olympia, our technicians reside in and dispatch from counties across a wide area from South King County in Washington down to Portland, Oregon. This makes it easier to serve you quickly and effectively.
1459 Old Israel Rd
Olympia, WA 98512
Our Service Area
Request Your
Free Estimate
Call us at

360-506-6033

or fill out the form below.